There are many sorts of contraception, so we will give you all the information to choose the right contraceptive for you. This will take +/- half an hour.
Healthy women with no medical issues we can prescribe IUD's with or without hormones or the pill. To place the IUD we first measure the uterus. Then we can place the IUD. This only takes a few minutes. We advise you to take 2 Ibuprofen or Aleve Feminax 2 hours before you visit us.
An IUD can be placed 10 to12 weeks after giving birth. If you don't have a child yet, it is best to place the IUD during your period, then the uterus is a little bit open.
It is normal to get cramps in the beginning, it will slowly go away. The first 3 months you can have irregular spotting or blood loss. After 6 weeks you come back again for check-up.
If you want the IUD removed, we can also do that for you.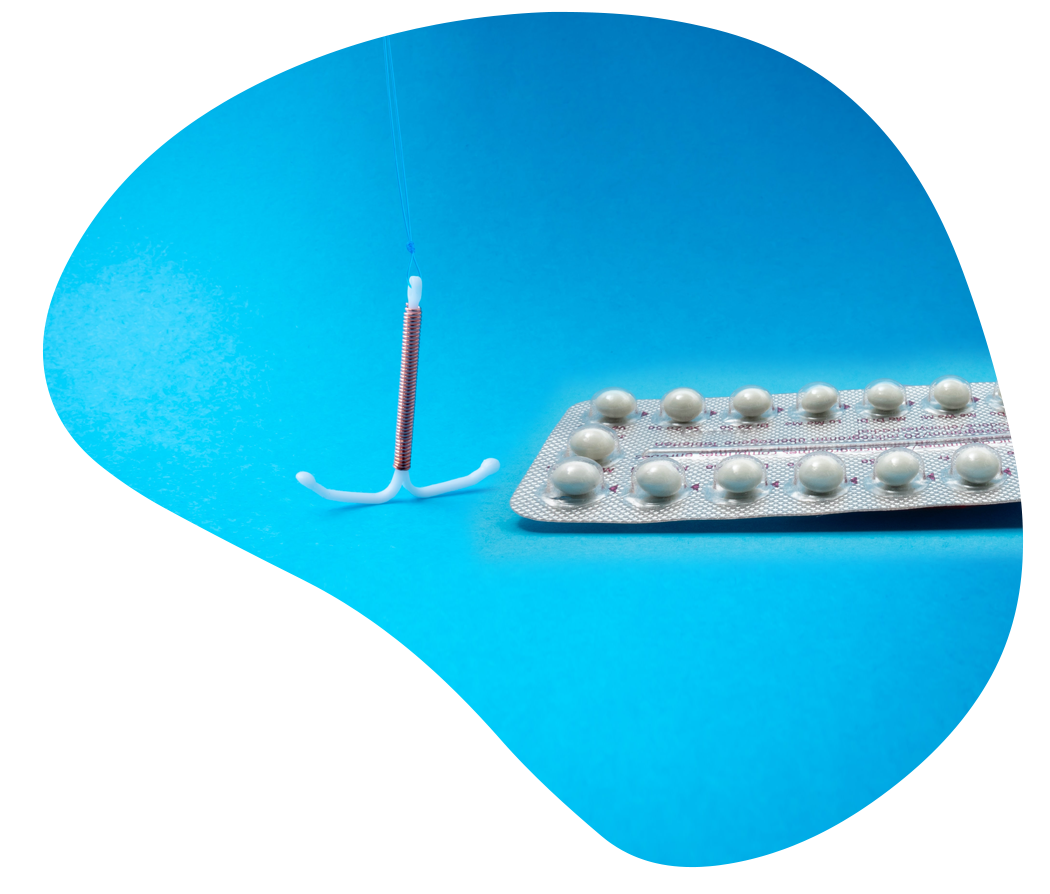 Spiraal or IUD
An IUD is reliable and can be combined with breastfeeding.
Hormone free IUD, this copper-IUD has no hormones. The Copper paralysis the sperms that enter the womb so no fertilization takes place.
The T-safe is very reliable and can stay 10 years.
The multi-safe can stay 5 years. Its smaller than the T-safe, so is used more for smaller wombs.
With the copper IUD your periods will continue. The first 3 months your period can be a bit more and you can have cramps.
See www.t-safe.nl or www.multi-safe.nl .
The copper IUD can be used as morning after pill if placed within 5 days.
IUD with hormones. The hormones see to it that the mucus in the cervix of the womb changes, also it stops the womb from making new tissue at the inside of the womb. This way Implantation is impossible. Also no new egcells are released.